If you pay any attention to pop culture, you may have heard of this girl named Taylor Swift.
Here's a brief recap:
16-year-old curly-haired country singer turned 24-year-old, red-lipstick-wearing pop star, who also happens to be a style icon and all together role model for every girl around the world. She also loves her cats.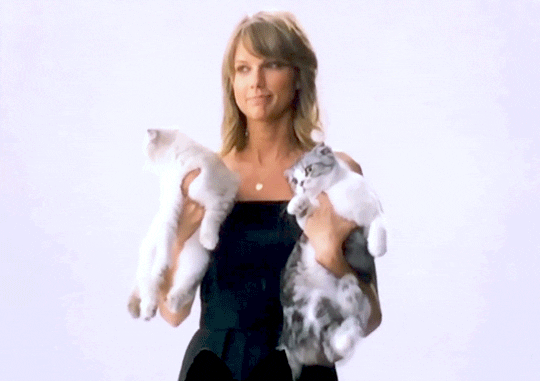 She's been making headlines since last October when she launched her first pop album, 1989, which she followed up with the launch of the 1989 World Tour in May. This tour has been capturing more media attention and buzz than any other tour I know. Why? Because each night, she brings out some of her fellow A-listers to join her on stage, and together, they put on a hell of a show.
Columbus' turn has finally come! Taylor Swift is coming to Nationwide Arena for a two night show on Thursday, Sept.17, and Friday, Sept.18. After analyzing her guests thus far, here are five predictions on who could join the pop queen on stage.
Someone Local
She probably set the record for most jaws dropped and tears shed during her five-night reign of sold out shows in LA as 16 of the world's most well-known celebrities joined her on stage. Some of her guests included: Justin Timberlake, Uzo Aduba, Matt LeBlanc and Lisa Kudrow (cue mini Friends reunion). Kudrow and Swift even sang 'Smelly Cat' on stage.
Swift could very likely play on Ohio's hyper-local pride and bring a buckeye native on stage. People like LeBron James, Drew Carey, Halle Berry and Allison Janney all come from Ohio and could be persuaded to make the trip to Columbus to join Swift.
Her Friends
If you follow her on Instagram (which Taylor Swift just recently surpassed Kim Kardashian as having the most Instagram followers, but that's besides the point) you'd notice that Taylor Swift loves her friends. And she has a lot of friends. Some of her closest friends joined her in London: Kendall Jenner, Cara Delevingne, Gigi Hadid, Martha Hunt, Karlie Kloss and Serena Williams.
It's also very likely that her besties could join her in Columbus. So keep an eye out for the stars of the Bad Blood music video strutting down High St.
Other Performers
Taylor Swift has had numerous other singers join her on stage to perform duets together. Jason DeRulo, Sam Hunt, John Legend, Fetty Wap, Selena Gomez, Walk the Moon and Andy Grammar are just a few of the singers who have accompanied her. (Click here for her full guest list).
I personally would like to see rising YouTube star Shawn Mendes join Swift on stage. His songs are popular in Columbus and the crowd would be thrilled to see him.
None of the Above
Pop culture icons such as Ellen DeGeneres, Julia Roberts and the U.S. Women's Soccer Team have all  joined Swift on stage. So the unexpected element of surprise could play a big role in Columbus.
My top pick (and also a long-shot)
Her bestie: Ed Sheeran. He will be performing in Cincinnati on Friday and Cleveland on Saturday so maybe he'll show up on stage for quick song while he passes through Columbus! Let's keep our fingers crossed.
So here's the big question: who do you think Taylor will ask to join her on stage? Someone local, her friends, fellow performers, or someone out of the blue?
We'd love to hear your comments and predictions below.